BSCR
Blog
COVID Liability Bill Update - Governor Signs Legislation Shielding Healthcare Providers and Others From Most COVID-Related Lawsuits
07.27.21 | Missouri Governor Parson recently signed legislation that contains protections for healthcare providers, manufacturers, and other businesses from tort liability related to the COVID-19 pandemic.

View More Blog Posts
Attorney Spotlight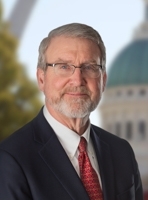 The Bar Association of Metropolitan St. Louis has selected Baker Sterchi Member Paul Venker to receive its 2020-2021 Distinguished Lawyer Award, the highest honor given each year to a lawyer who has made a great and lasting contribution to the St. Louis region in the area of law and community service. Venker has also been selected by Missouri Lawyers Media to receive its 2021 ICON Award, an annual award given to individuals 60 and older for their exemplary legal careers.
Service Spotlight
Employment | Baker Sterchi attorneys have extensive experience representing clients in all aspects of employment and labor law. We have successfully defended numerous discrimination and other employment litigation matters and resolved many through successful motions for summary judgment.►
For Important Legal Updates and Resources on the Coronavirus Click Here.