BSCR
Blog
Missouri Court of Appeals Finds Conduct Resulting in Punitive Damages Triggers Policy Exclusion for Intentional Acts
05.16.22 | Missouri Court of Appeals, reversing a lower court's equitable garnishment judgment, allows defendant insurance companies to deny indemnity against the jury's punitive damages award.

View More Blog Posts
Attorney Spotlight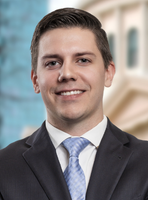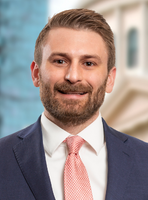 Baker Sterchi is pleased to welcome two new attorneys in St. Louis. Liam Brannon focuses his practice on commercial, employment and tort related matters. David Vaughn focuses his practice on medical malpractice claims and personal injury defense matters.
Service Spotlight
Trucking
| Baker Sterchi is cognizant of the significant issues facing the trucking industry. Our attorneys are committed to working with clients on designing risk reduction measures and implementing strategies to avoid or minimize losses in litigation through effective pretrial analysis, trial tactics, mediation techniques and negotiation.
Read more
For Important Legal Updates and Resources on the Coronavirus Click Here.