BSCR
Blog
Missouri Court Clarifies Issues of Prejudgment Interest Pre-2021
05.19.22 | In Mm Fin. v. Rose, the Missouri Court of Appeals, Western District, clarifies that prejudgment interest is available at the contractually agreed to rate, including high interest rates in cases involving licensed consumer installment lenders.

View More Blog Posts
Attorney Spotlight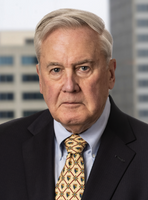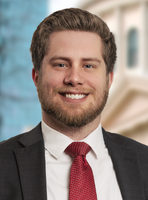 Baker Sterchi is pleased to welcome two new attorneys. William Coates (Kansas City) and Bradley Sliment (St. Louis) both have practices focused on defending personal injury matters in the transportation industry.
Service Spotlight
Trucking
| Baker Sterchi is cognizant of the significant issues facing the trucking industry. Our attorneys are committed to working with clients on designing risk reduction measures and implementing strategies to avoid or minimize losses in litigation through effective pretrial analysis, trial tactics, mediation techniques and negotiation.
Read more
For Important Legal Updates and Resources on the Coronavirus Click Here.